Version 1.96
Greetings, Tribal Warriors!
All realms will be updated to version 1.96, on the April 2nd, 2020. In this update, we worked on several bugs, new items and improvements of our apps. We also included in this update list all changes introduced in version 1.94
Improvements
Forced Loyalty
We are introducing 2 new items in to the game that will expand the maximum loyalty of the village by 10 or 20 depending on the item. If the loyalty is at its maximum capacity, the increase will fill up the loyalty to the new level, however if it is even one point below the maximum will increase but will not fill up the loyalty.
As it happens with the bountiful items, once a village is conquered the item will disappear and the effect is also not stackable.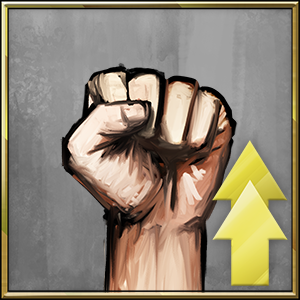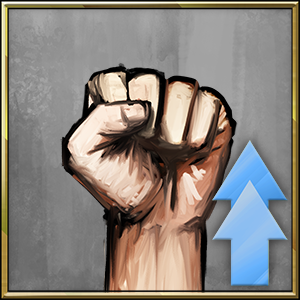 * yellow arrows are for 10 points and blue for 20 points
Warehouse items
As you progress in the game and rule many villages, most of the resource items in your inventory are just too many and yet not enough resources. These new items will allow you to fill up parts of your warehouses, considering how much free capacity is there. a 50% clay item could fill up 500 in 1.000 free capacity or 5.000 in a 10.000 free capacity warehouse.






* Gold is global (all villages) and green is local (selected village only).
Troop aura items
Using the same mechanics of free provisions as the Warehouse items, the Troop aura itens can help grow your armies quicker. However is important to notice that in 1.000 free provisions an item 3% will use 30 provisions, this is the equivalent to:
30 spearmen (30 provisions)
or 7 Light Cavalry (28 provisions)
The number of reward units will always round down.


* Gold is global (all villages) and green is local (selected village only).
Important notice about the items
We know that if unchecked these items can change balance very quickly, and for this we decided to:
Use low percentage values, making the reward still appealing but not over-powering.
We will not offer these item in the shop or in bundles.
The items can be present in Gwendoline's game.
These items will be available in Facebook contests, forum contests and other non-paid events, like 12 days of winter.
Last report information
We added to the village popup info a small display about the last attack to that village.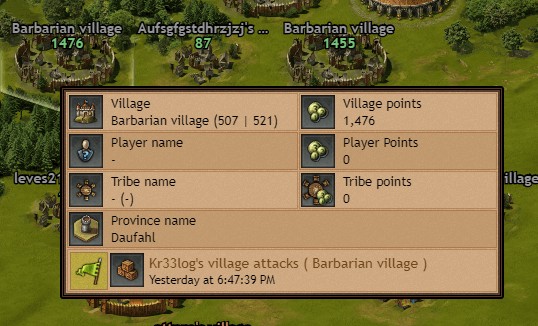 Android
Fixed "ALARM" notifications, now they will display more information.
It is now possible to login with Google sign-in.
iOS
Added co-op management window to iOS.
Bug Fixes
Fixed payment issue for in-app purchases of users from merged markets.
The android app will no longer crash during a purchase.
Push notifications will no longer be sent if not activated.
Fixed some game elements that were not updating after language change.
Solved some message display issues on Safari.
Own resources are no longer lost when canceling a market order.
Fixed cosmetic issues in the UI with latest chrome version.
We closed bugs around the second village.
Finer polishing around the instant trade functionality.
Thank you very much for your support and bug reports. Give us your feedback in
this discussion thread.
Sincerely,
- The Tribal Wars 2 Team