Hello Tribal Warriors and Bug hunters,
The Tribal Wars 2 Community has faced many bugs in the past and has successfully overcome them all. Now however we face a dangerous foe, with which we are in need of your assistance. If you can post give any information about the bug below or how it occurred please let us know. Forum members who post especially helpful bugreports below, that result in bug being solved, will receive
an in-game reward of 500 crowns
.
Wanted Dead or Alive: TW2 Loading Bug: 2000 Crowns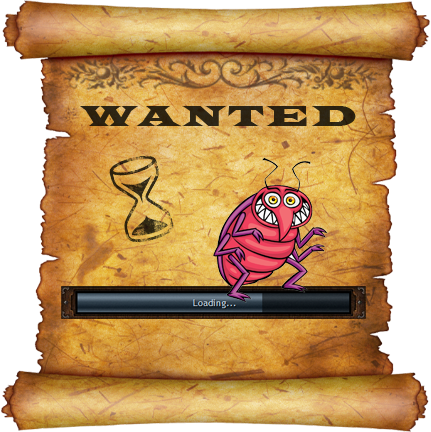 Issue:
Currently the game does not load correctly and often the players are suck on the loading screen Example below:
Please use the template underneath to report your issues.
Posting Template:
Please Post using the following template so we can effectively pass your feedback on.
Player name:
Game version: (Located on the loading page- Example: 1.0.8)
Server: (Located on the loading page- Example: en0w4)
Country of origin:
Browser: (chrome, firefox)
Screenshots: (if necessary)
System: (Windows 7, Mac)
Texts: (Explain what happens when you login or any special elements that hint to why the bug is not working)
Screen-shots from the Browser console: (Example: Firebug)
Other: (you may add any other categories if you feel they help you explain your issue better)
With a little luck and elbow hard work you can improve you community and simultaneously grab some crowns at the same time. Thank you for your help everyone!
Sincerely,
The Tribal Wars 2 Development Team